Our Story
Our Catering services started 27 years ago in 1992 with a call from a gal from the Leukemia Society and a rented grill in the back of a pickup truck.

The gal asked if we could BBQ 100 burgers at her home in Lafayette, California for a small fundraiser for the society. One of my managers and myself took the grill to her house, set up in her driveway and cooked on site for her guests. It was received with great reviews and at that point we looked at each other and said, "You know there might be something to this!"

A few months later, while in a hot tub one evening, my neighbor decided at the age of 40, he was going to quit his job in the oil refinery business, use his savings, and supplement his income while pursuing his dream of becoming a school teacher. We decided, after a short discussion, that we would build a mobile kitchen and put Fuddruckers Catering on the road. So, we converted some used restaurant equipment to mobile use, using his expertise with metals and gasses. We stacked it all in the back of our 2 pick-up trucks and Fuddruckers Catering was born.
Today, we own and operate 4 catering trailers. We serve hundreds of thousands of satisfied guests per year, catering in the San Francisco Bay Area and all over Northern California.
And to think our Catering services all started with a great neighbor, a hot tub, and a few Fudd Burgers.

With service to all,



P.S. -- My neighbor did become a school teacher and is now retired after 27 years of service! Every now and then you'll see him on one of the trailers still serving after all these years! Fudds in the blood!

Catering Made Easy with ezCater
Whether you are feeding a client meeting or your whole company, you will get the same fresh, high-quality ingredients from our Fuddruckers restaurants. Start your ezCater order now by clicking one of the buttons on the right.
We're Hiring!
Want to be a part of building the World's Greatest Hamburgers? We are hiring for different positions in each of our five restaurants. If you are looking to work in a fun atmosphere with competitive pay and benefits, please go to the nearest Fuddruckers you want to work for and ask for a manager. They can answer your questions, tell you what positions are available, and get you started!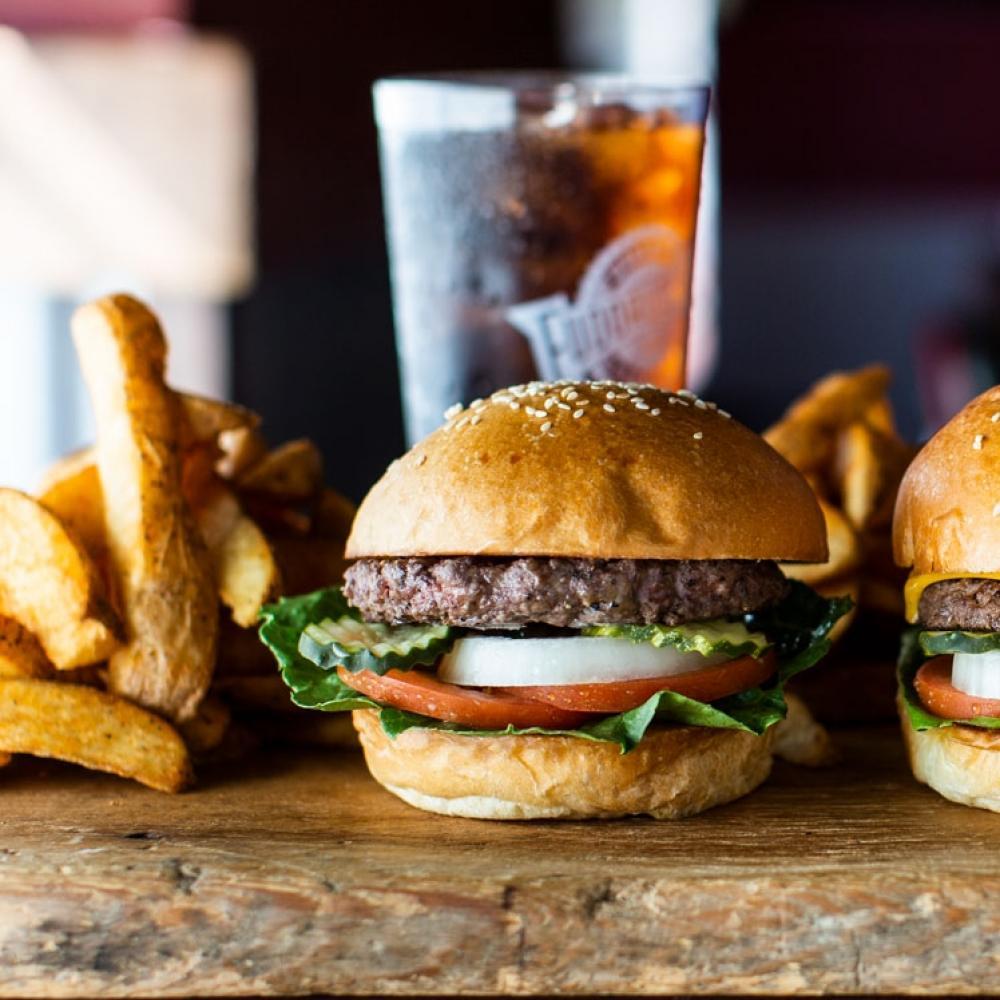 Group Dining
Thank you for choosing Fuddruckers to host your group, big or small!

You can order when you get here or you can pre-order your meals and we will have them ready at your requested time! To save time and money, we also offer a limited menu that will surely fit everyone's taste and budget.

If pre-ordering, we ask that you please submit a pre-order form for your group a day prior to your trip. This allows us to have everything we need to create a great experience for your group. Please note that we make exactly what you order. If anyone has any allergies or special requests, please let us know ahead of time so we can plan accordingly.
We Cater! Hire us for your next event today!
Fuddruckers Catering is dedicated to providing you and your guests with an exceptional experience! We pride ourselves in using only the freshest, high quality ingredients from our Fuddruckers restaurants. Our team is dedicated to helping you plan a professional event with a personal touch! From full-service event catering, to semi-serve, to drop-off -- contact us to learn more how we can make your next event delicious!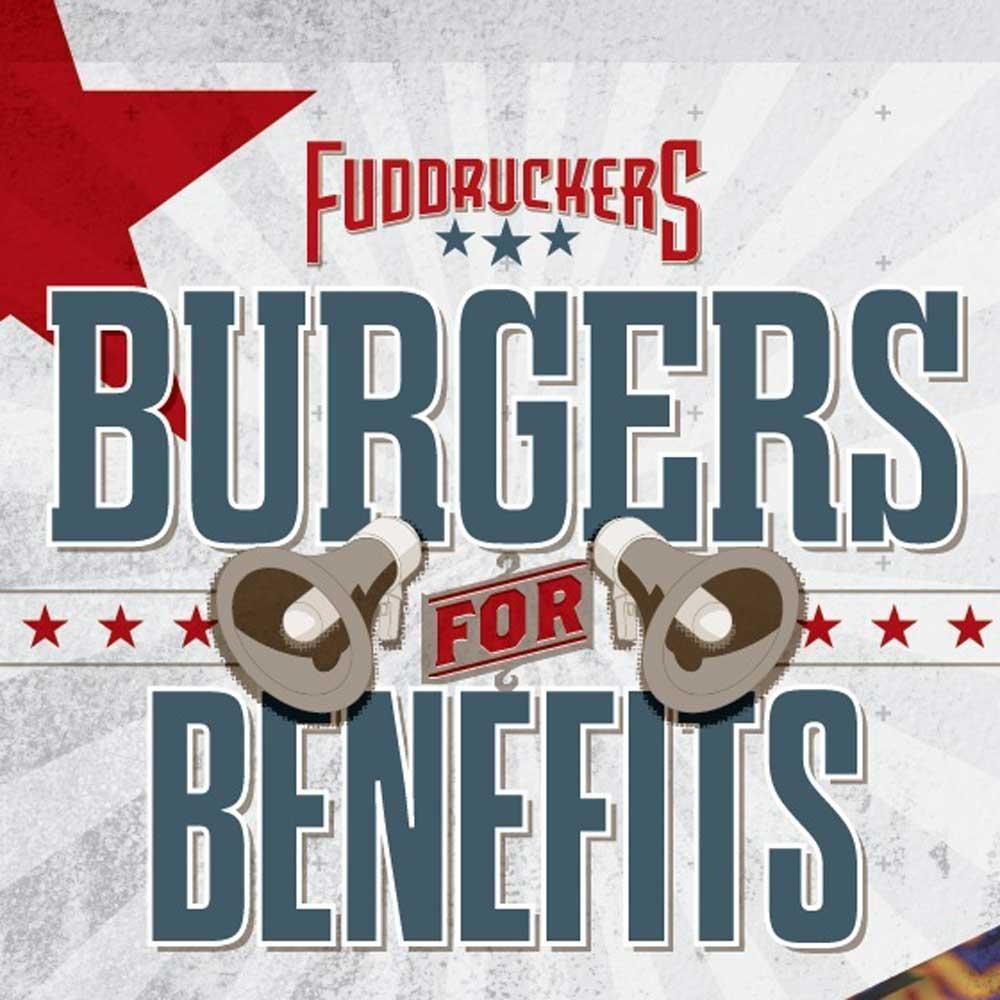 Burgers for Benefits Fundraising
Fuddruckers is proud to support our communities: schools, charities, teams and other non-profit organizations. Plan your next Fundraiser at your local Fuddruckers restaurant and we'll show you how fun and easy it is to raise money for your group!